The 5 biggest concerns that mom's have that make in home newborn photo sessions awesome!
Many times I have mothers express concern about in home sessions because of the "mess". I would like to address that here for just a moment. ;-)
I have FIVE children. I have LOTS of personal experience with what having a newborn does to your physical space. Every side table is covered with random things that you need close but then forget about, the laundry is overflowing, the dishes are piled, things get left on the floor because you are already holding and carrying something more precious in your arms…  Pretty much it looks like a bomb explodes, as your whole world is turned on it's head. I am here to tell you, MESSES ARE NORMAL!!! The flip side of those messes? You have everything at your fingertips, and you don't have to stress that you forgot something at home. Please don't be embarrassed to invite me in to your home. I've been there. <3
I am very comfortable moving piles, furniture and/or using intentional angles to make sure the only thing people are focused on is your precious baby. I promise to not "share your mess".
Many times, it is difficult to get anywhere on time when you are sleep deprived and still uncomfortable from giving birth. An in home lifestyle newborn session allows you to not have to leave the comfort of your own slippers, and gives you a few extra minutes to sleep before getting ready. MANY times, I arrive, and mama isn't quite ready. It is actually something I expect! I ask that they top off baby, change their diaper and I take that time to much of the baby only photos, while mama gets to finish getting ready with both hands. It just works. <3
What place in this world is more sentimental than the place you live. Your home has memories built in to it's walls. I can't think of a better place to capture the moments that will bring those memories flooding back.
My last reason that in home newborn sessions are awesome doesn't really have anything to do with the baby, but instead, their older siblings (if there are any). Newborn sessions take about twice the time a typical lifestyle photo session does. You can't rush babies, and I truly love that about them. The longer timeline can however be hard to manage with older children though. Kids just aren't built to sit still or "behave" perfectly for 2-3 hours. It's just too much to ask. BUT, when I come to you, they have their rooms, favorite shows, snacks and the comfort of their own home to help the time pass.
With all of that said, these simple in home newborn sessions have my heart. They provide so many more opportunities to incorporate sentimental elements. The clothes he wore were his grandpas when he was just as little, the quilt a hand stitched family heirloom, and getting to document his life in the safety of his own home just made it that much more precious. He is surrounded by 2 fluffy guardians and his sweet mama who simply adores him. I can't imagine a better place to document his first precious weeks of his beautiful life.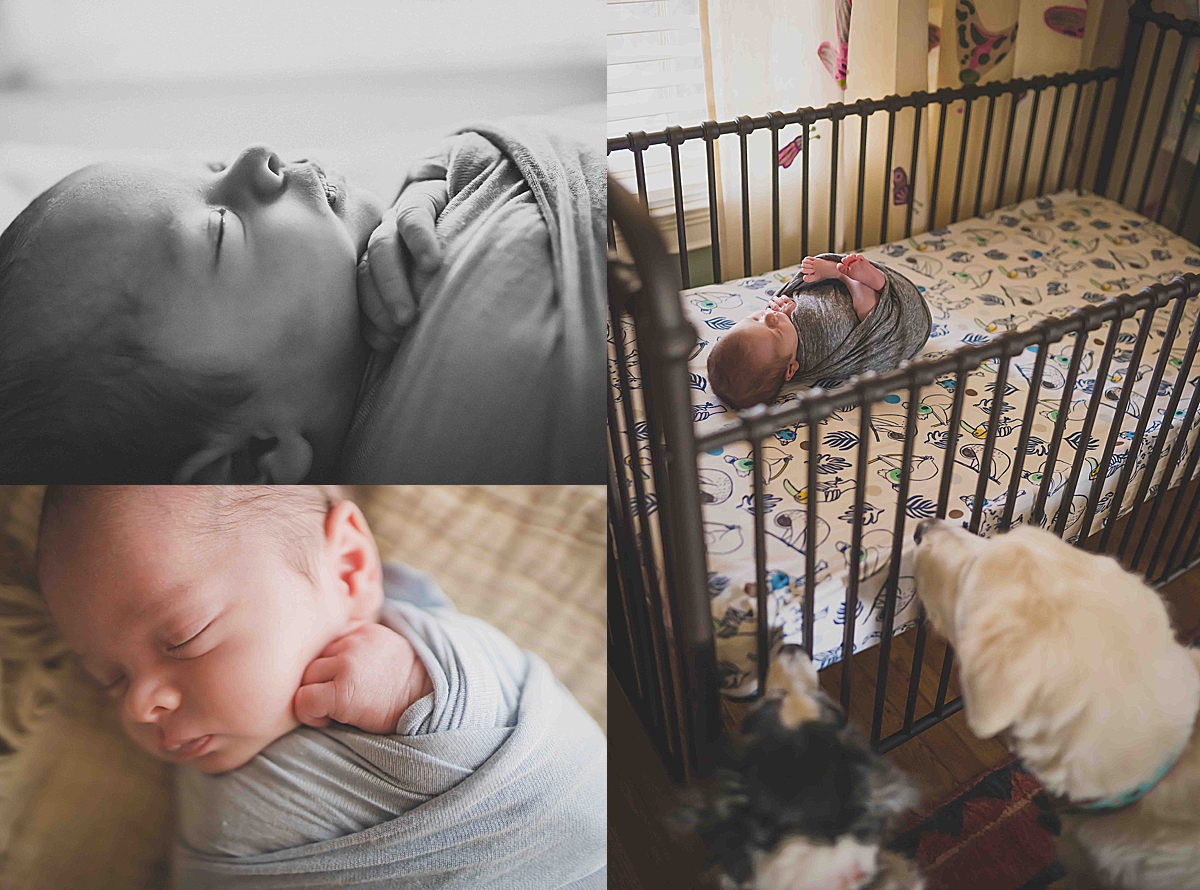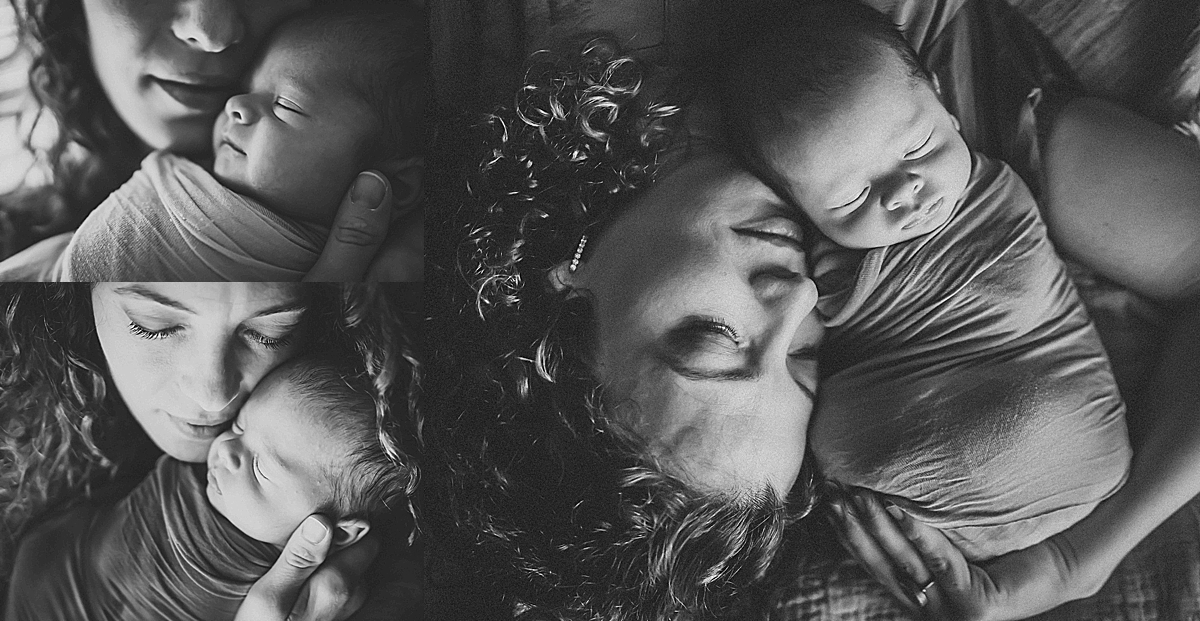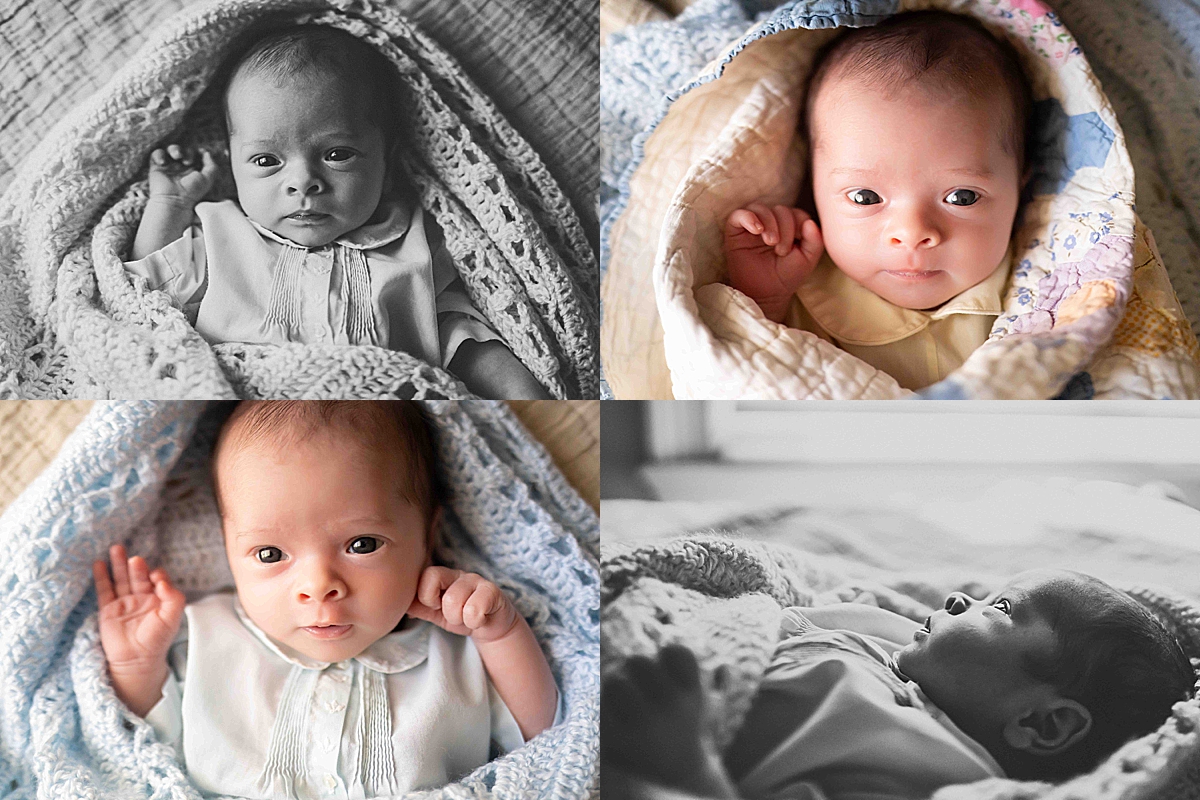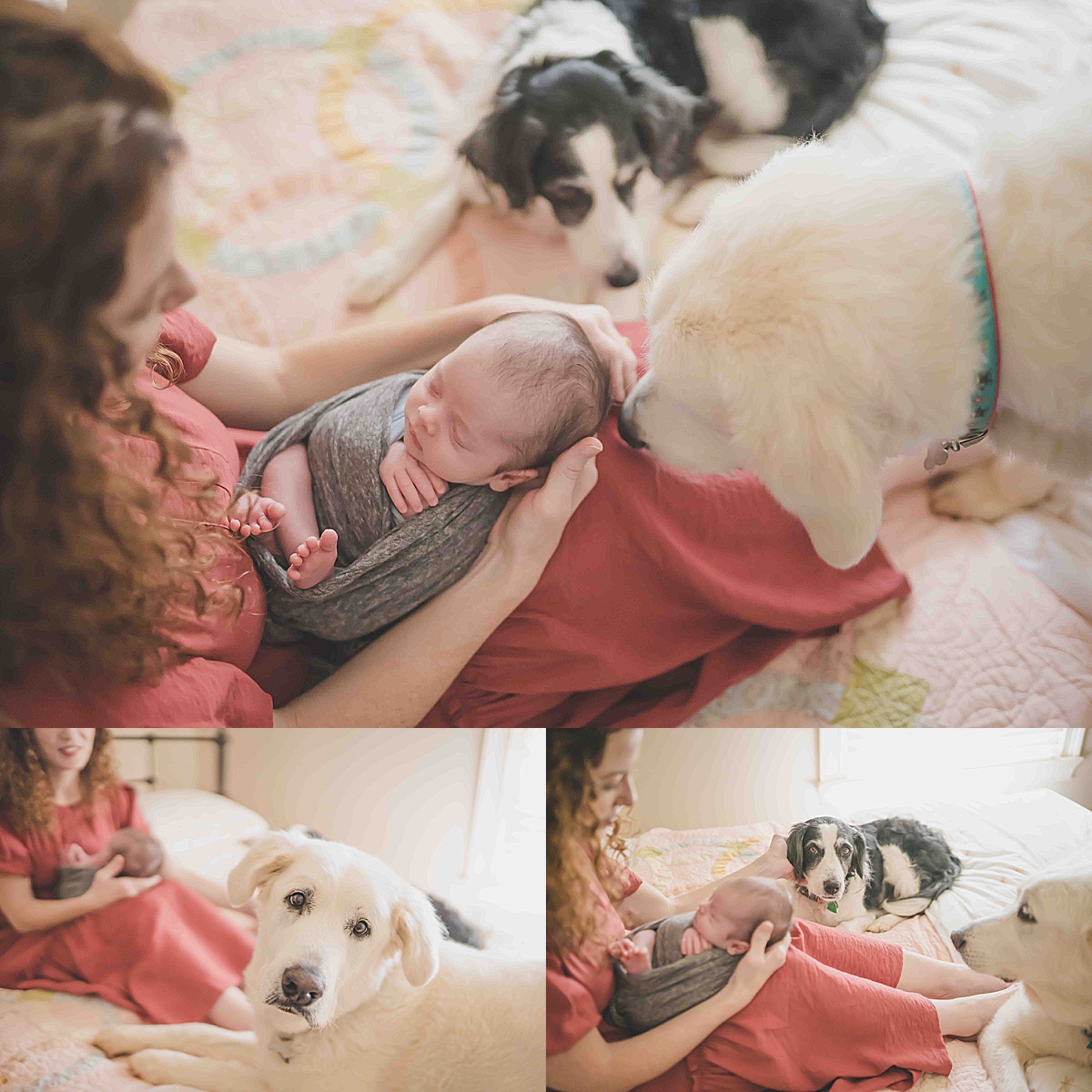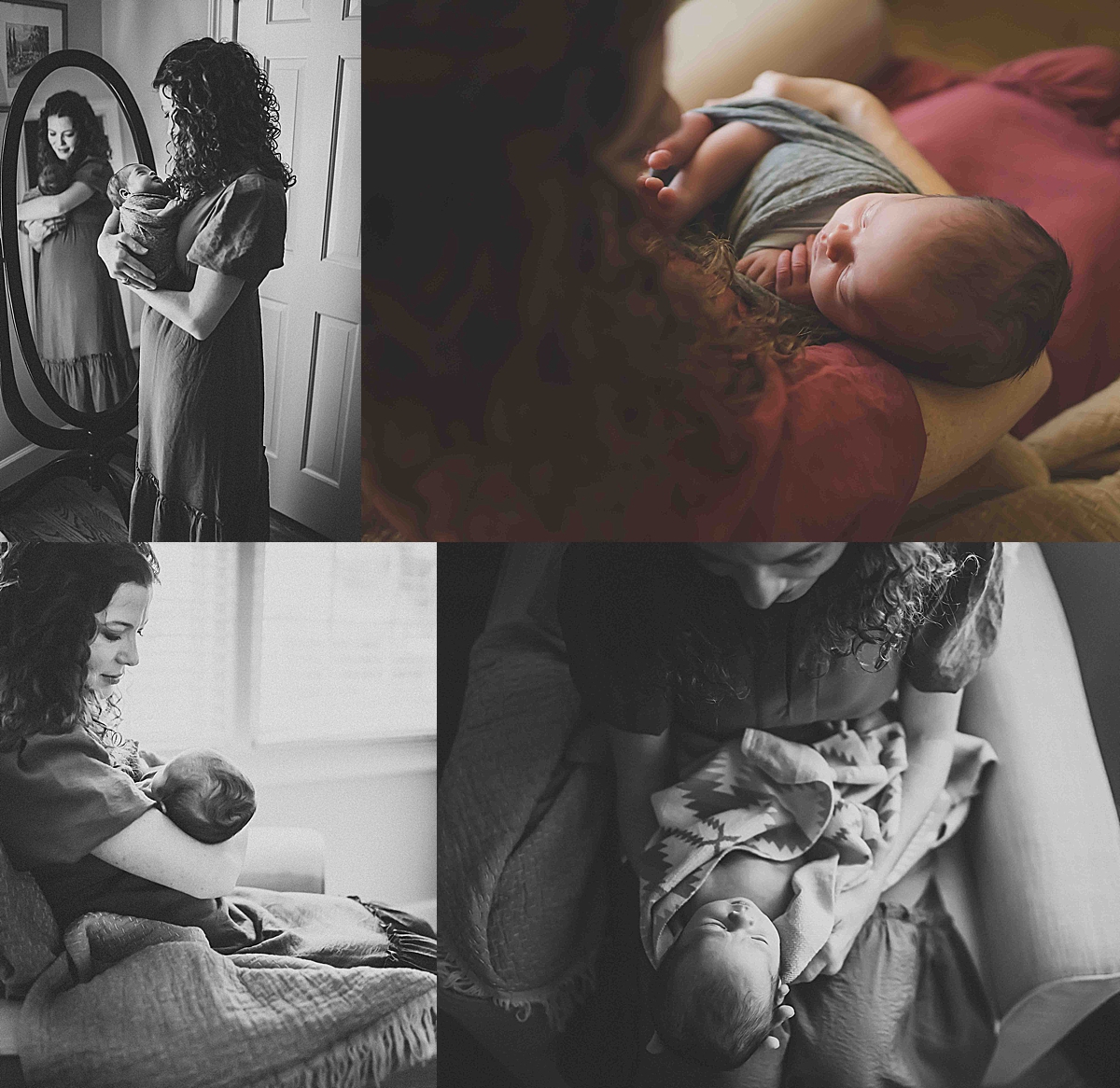 Pricing questions?  Check out my packages! –> Packages
To book a session call (907-942-2358)
or email jenniMphotography@gmail.com
I would love to hear from you!
I specialize in "Family" Photography (Children, Newborn and of course Families) with a focus on genuine moments.
I love this approach as it helps me focus on showcasing beautiful connections
while incorporating the imagination of the every day magical moments.